The National Deaf Children's Society is the leading charity for deaf children.
Job title:                        Audiology Advisor (Specialise Chapter Member)
Location:                       Home based or London Hybrid
Salary:                           £28,344 – £36, 252 (pro-rata)
Hours per week:          21
Contract type:              Fixed term – two years 
Please note that recruitment information in BSL is available from the 'Jobs' page of our website.
We are looking for a qualified audiologist with experience of paediatric audiology to support and lead areas of work that are critical to our Every Moment Counts strategy. Working closely with our Senior Audiology Advisor, you will provide your expertise to our staff and external stakeholders so that deaf children, young people and their families receive the support they need. 
We are an organisation which operates along agile ways of working therefore the ideal candidate should demonstrate a willingness to learn new skills, work with colleagues in agile teams across the organisation and demonstrate a continuous commitment to value being delivered to our internal and external customers.
To apply for this role, you will have to complete an online application and specify how you meet the person specification criteria, as outlined in the job description. To do this, we suggest that you download the job description from our website before you start your application.
We welcome applications in BSL. If you would like to apply by BSL video, please contact us at recruitment@ndcs.org.uk as soon as possible and at least five working days before the closing date so we can discuss the process with you. 
The closing date for applications is on Monday 25th September at 23:59
We expect interviews to be held online on Tuesday 3rd October.
We reserve the right to close the vacancy early if we receive a high volume of suitable applications.
The National Deaf Children's Society is committed to safeguarding the welfare of children and young adults and expects staff and volunteers to share that commitment This is reflected in our recruitment and vetting process which includes asking candidates to provide information about any gaps in employment; pre-employment checks (including references), an ID check, right to work in the UK and qualifications.
A disclosure check will be sought in relation to the successful applicant for this post. This will be shared with Human Resources and may also be shared with the Safeguarding Manager and the relevant management team. All applicants must also complete a self-disclosure form.
The National Deaf Children's Society is committed to increasing opportunities for people from under-represented groups. To achieve this, we are taking Positive Action, as is allowed of employers under the steps outlined in sections 158 and 159 of the Equality Act 2010. Our aim is to grow an inclusive workforce where everyone feels welcome irrespective of age, class, disability, ethnicity, gender, marital status, religion, sexual orientation or social-economic backgrounds in our workforce. This includes but is not limited to deaf and candidates with disabilities, Black, Asian, and people from other ethnic backgrounds, especially within our management roles.
We are a Disability Confident Employer and committed to offering interviews to candidates who request to be considered under the disability confident scheme and meet the minimum requirements of the person specification. We strive to have an accessible recruitment process, so please contact us if you have any difficulty completing our application form or accessing our interview process. If you require reasonable adjustments for your interview, please let us know in the application form so we can ensure you have the best experience throughout your recruitment journey. Additional information about the support we offer is on our jobs page.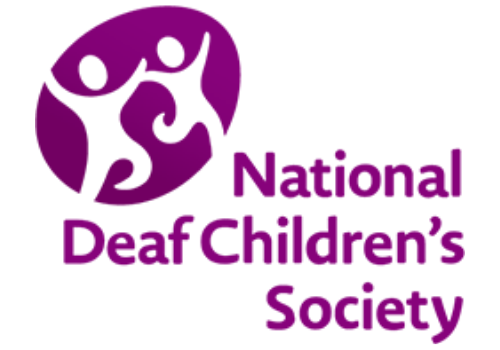 Terms & Conditions of Employment
The National Deaf Children's Society is a registered charity in England and Wales (1016532) and in Scotland (SC040779).