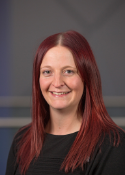 BAA President, Kath Lewis, was pleased to announce the results of the elections for the British Academy of Audiology Board of Directors during the Annual General Meeting on 13th October 2022. We received four nominations for one available place on board.
Laura Finegold was re-elected to serve a second term, with 45% of the vote. We would like to thank Anna Trotter, Julia Van Huyssteen and Kate Groves for standing for election. We hope you will consider putting your names forward again in the future.
Kath Lewis has now completed her term as President. She steps into the Immediate Past President role. Samantha Lear takes the Presidency, and Barbara Gregg has been voted Vice President (more details here). All three roles are for one year, with the option of a second year if voted for by a majority of board.
With Barbara becoming VP, Keiran Joseph will now fill the Treasurer role. Keiran was elected to board in 2021 and has been shadowing Barbara as Treasurer for 12 months, so he knows what is expected in this position.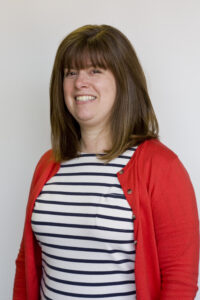 The BAA Board has also co-opted a director to look after some special projects for us. Claire Benton was asked to join the board for one year to lead a specific project – the World Congress of Audiology in 2028. A team, led by Claire, won the bid to host the WCA2028 earlier this year. The work has started to develop the scientific committee and other support teams to ensure that we provide an outstanding World Congress in Edinburgh. With five years experience as BAA Conference Lead, Claire was the ideal lead on our WCA bid.
Claire has also agreed to head up our transition work to achieve a smooth handover between our existing administration and management company and the newly appointed company – CJ Association Management. Her previous two terms on board put her in a knowledgeable position to know what is needed from our new support company. Claire's initial co-option period is 12 months.
It should be noted that, as Claire is a co-opted director, i.e. not voted on by members, she is not allowed to vote on board decisions.
The full list of Board Directors for 2022 – 2023 can be found here.