Are you passionate about Audiology? Would you like to help raise awareness and help educate others? Would you like to play a more active role locally, nationally and across the UK?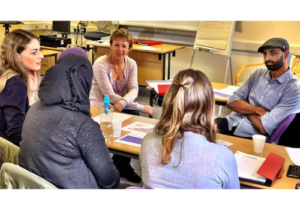 The BAA Regional Group network is run by a team of enthusiastic volunteers who represent specific areas in Wales, Scotland, Northern Ireland and England. The aim of this dedicated group of audiology professionals, with the help of Board Directors, is to provide support to BAA members locally and to arrange periodic meetings offering easily accessible training and education. Regional meetings also provide a platform for local audiologist supported by their rep to feedback to Board on any local issues.
Being a Regional Representative gives you access to additional training opportunities such as the Ida Person-Centred Care Champion scheme. Along with building your Audiology and people skills, it is a great personal development opportunity and adds a valuable contribution to your CPD portfolio. You will also benefit from networking opportunities and engagement with fellow Audiologists across the UK and on BAA Board.
We need a new volunteer for Yorkshire and Humber to replace Georgie Hill who has recently stepped down due to her other commitments.
Please call: 01625 290046 or email: admin@baaudiology.org to express your interest.