BIHIMA releases Q2 2021 market data showing massive growth in the Irish and UK private hearing instrument markets.
Ireland has now recovered all lost volumes in 2020 with a record 22,486 units sold in Q2 2021, up by 30% on Q1 2021 and an increase of over 77% compared with Q2 in 2020, when sales were decimated by the effects of the first COVID-19 lockdown.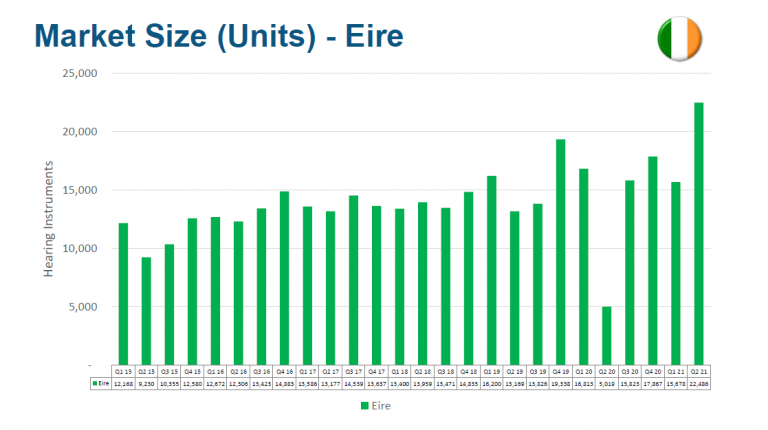 The UK private sector has also made a strong recovery with record sales of over 105k in the second quarter of 2021, a growth of 35% on Q1. But, with 2020 sales 63k units lower than 2019, the UK private sector will still be recovering lost sales into the third quarter of this year.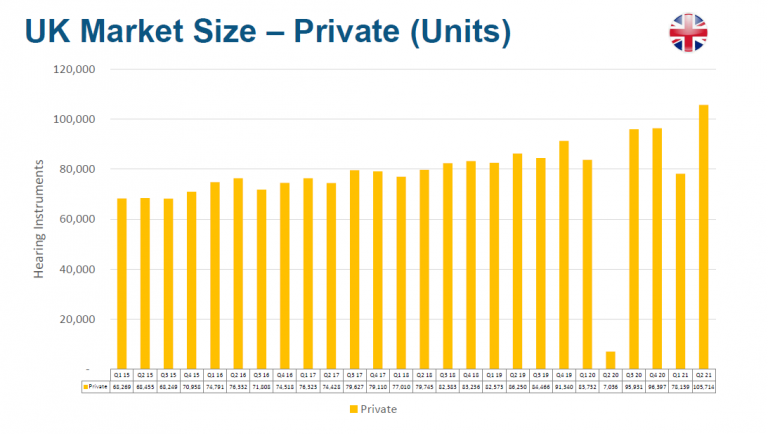 Hearing instrument sales in the UK private and NHS markets are up in Q2 2021 compared to the previous quarter with approximately 355k sold between April and June 2021 versus approximately 326k sold between January and March 2021, though most of this growth has been in the private sector.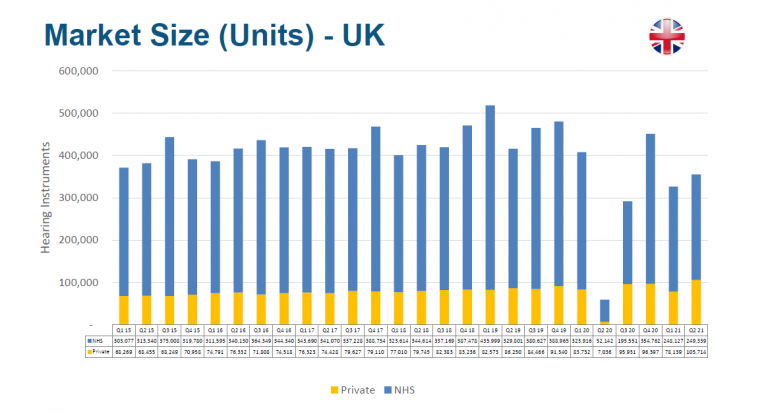 The NHS hearing instrument sales have stalled at approximately 65% of pre covid levels, with just over 249k hearing instruments sold between April and June this year: only a slight increase on Q1 2021. Access to NHS audiology services via referral through primary care services may have hit a bottleneck.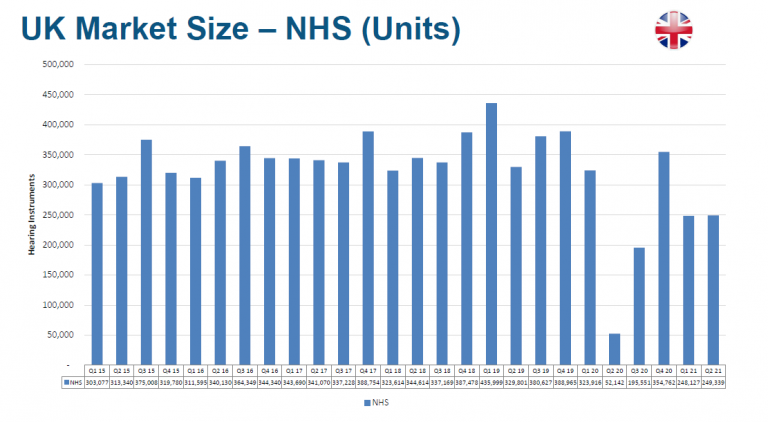 Paul Surridge, BIHIMA Chairman, comments: "while the second quarter of 2020 proved a record low in hearing instrument sales due to the pandemic, in Q2 of this year we've bounced back with record highs for both the UK private market and the Irish market. NHS hearing instrument sales saw a massive recovery in Q4 of 2020, just before the third lockdown and, as restrictions have gently eased a very gentle growth has once again begun in this sector. We look forward to seeing a stronger recovery in the next quarter."
Download the full market data results here.
Source: BIHIMA